2 tags
4 tags
Boogied, Boozed, Bantered: Brew(ed) at the Bog. →
Festival season is upon us! This weekend I played my first in the form of Brew at the Bog and I had an absolute ball (despite the hangover I woke up with after venturing into Inverness town centre …
Anonymous asked: Coming to London any time soon?
3 tags
4 tags
7 tags
7 tags
Anonymous asked: Hi Campbell please draw me Deadpool from the Wolverine movie
6 tags
Anonymous asked: What's it like being at home with you and Neil Slorance, and Herman?
Anonymous asked: What gave you the idea for the gig t-shirts?
Anonymous asked: Biggest influences? I know this is a tough one!
Anonymous asked: Current artists you really like, albums, gigs?
2 tags
"Writing is easy. All you do is stare at a blank sheet of paper until drops of..."
2 tags
WonderCon: Axe Cop Animated Series to Guest Star... →
At Wondercon, we saw new footage from FOX's animated Axe Cop series and learned about some very cool guest stars from Breaking Bad. Nick Offerman is going to play Axe Cop. Is that the best news ever? More like the best news ever.
7 tags
1 tag
8 tags
Whilst looking for an Old Important Document recently, I found a small box. When I opened it I found a pound coin and a small, folded-up piece of paper. My first thought was "yaaaas, a pound". My second thought was "whit's this bit of paper for?" It turned out to be my first solo setlist, with a little note at the bottom. The note reads: My first ever solo...
14 tags
7 tags
Scottish Fiction Live Session - 20th Feb 2013
In case you missed it first time round, here's the live session and interview I did on the Scottish Fiction radio show last month. Scottish Fiction - 20th February 2013 by Scottish Fiction on Mixcloud
10 tags
5 tags
6 tags
Thought I'd put this on Tumblr, since Chris...
Anonymous asked: You are incredibly smug. Were you born that way?
3 tags
phoxbox asked: Did not know you had a tumblog. Huge fan of your stuff ever since I discovered you via RatHoleRadio. Added your RSS feed to my reader.
Anonymous asked: Do you ever creep around your flat in a really exaggerated manner? With big strides, holding your hands up and hunching your shoulders like you're a cartoon character? Humming a little cartoon sneaking theme to yourself?
8 tags
They miss the whisper that runs any day in your mind, "Who are you really, wanderer?"— and the answer you have to give no matter how dark and cold the world around you is: "Maybe I'm a king." - William Stafford (source: http://www.breakoutofthebox.com/true.htm)
6 tags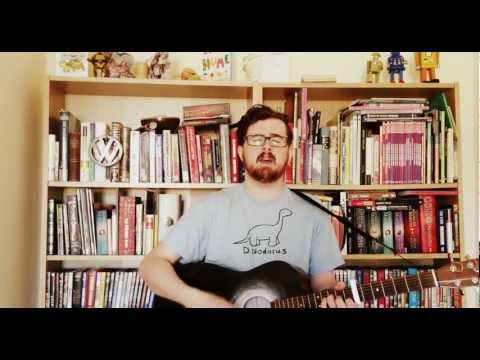 Remember yesterday? It was Sunday. Here it is in song form with a picture of my dog wearing a hat. http://soundcloud.com/shamblesmiller/a-song-for-sunday
"Who's there?"                      - Bernardo. (Hamlet, Act 1, Scene 1) Christopher Walken's favourite line of Shakespeare.
10 tags
I'm enjoying my SNL addiction, even it means I go to bed every night dancing like this.                                 
7 tags
the24project: Shambles Miller is a folky...
Watch
Phillip Schofield has been possessed by Satan (and so has my TV).
4 tags